HILLYMANJARO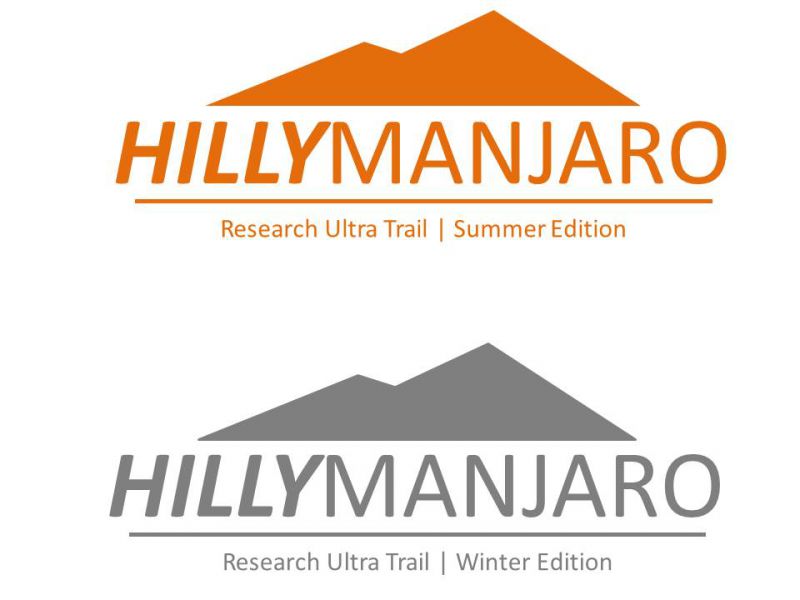 The Very First Scientific Research Ultra Trail Race in the Word
(Invitational)
The HILLYMANJARO is a beautiful 12-hour ultramarathon trailrun race in the context of the sport psychology research project Self Leadership, Flow, Peak Performance led by Michele Ufer. The event is held as a summer and winter edition in central Germany (Dortmund/Herdecke).

The event is designed as a self-supported race and is also excellent as training & preparation especially for multi-day stage races.
Participants should want to go as far as possible (possibly 70km and more). HILLYMANJARO offers you a great day on a beautiful course, a chic certificate and possibly infinite glory :-)
 
Background:
In addition to the psychological data that is collected in global self-supported races in extreme climatic conditions, HILLYMANJARO is a good way to capture additional data. In order to at least simulate some of the conditions of a corresponding race, HILLYMANJARO is designed as a self-supported race.
That is, each participant
must carry during the ENTIRE race a backpack with a minimum weight of 7kg (plus water) including the personal equipment & food (and possibly some additional weight to get to the above mentioned minimum weight) 

gets 3 liters of water, and in winter also hot tea, every 10 to 15km at the checkpoint. Runenrs then need to leave CP with minimum of 1,5l of water
Of course, this race cannot be compared with a multi-day race in the jungle, the Himalayas, the desert or the Arctic Circle, but HILLYMANJARO is demanding and can be used excellently to simulate / train for a long stage under somewhat difficult conditions. In the hope of crisp temperatures, we offer you the HILLYMANJARO as a summer and winter edition. We race at (almost) any weather!

Distance & orientation:
In order to perform the data collection at HILLYMANJARO optimal, the race is held on a round course. A beautiful, varied and challenging trail in the countryside is waiting for you (3,5 km with approx. 80 meters altitude), probably located in the Ebberg area near Dortmund. On the route there is little to no marks. You will receive a GPS track.

Research:
Since the HILLYMANJARO is a "Research Ultra", each participant fills a short questionnaire every 3-4 rounds at the checkpoint. This is very short (30-60 seconds), can happen during meals and has already proven itself in the TTdR, the Ice Ultra and Ultra Jungle. If you wear a chest strap (or would wear one of ours) and record your heart rate during race, that would be great.
A few days before or after the race you take part in an exciting online survey about your training background, experience, your motivation, and the use of mental strategies. It takes probably 45 - 60 minutes. For that you get as a thank you a free & scientifically sound personal evaluation including some visualizations. And of course, you belong in the exquisite club of the study participants who are invited to a presentation of results & party!
All data will be treated confidentially, evaluated anonymously and not disclosed to third parties.

Participant Limit:
The number of participants in this unofficial invitational race is limited to 40 people per edition.

Race Fee:
15 EUR (covers costs for toilets, hot showers and electronic race timing device)

Date:
2016:
Winter Edition: Saturday, February 20, 2016
Summer Edition: t.b.a.
2014/15:
Summer Edition: Saturday, August 16, 2014 
Winter Edition: Saturday, February 7, 2015
The exact start time to be announced, but it would sure be nice if we had a few hours of darkness or would run into the sunrise, right?

Terms and Conditions:
Please check first if the race fits well ito your scedule before you sign up so that we can plan reliably. 
You will be pleased to run self-supported and enjoy the nice weight of your backpack on your back 
You will participate in the short survey during the race and at the online assessment before / after the run. 
Your backpack is weighed before and during the race. A beautiful ritual as in the big stage races. 
You come with an ambitious goal in mind ("70k plus"). 
Your participation is always and exclusively at your own risk. 
After the race we go celebrate or at least drink a beer! (ok, this is not a requirement, but desirable. Nearby there are also a number of inexpensive accommodations and a few beds we have at home, too)
Registration:
Please send us a note with the following information: phone number, some facts about you & (incl. little running bio), why & in which raceyou want to participate. We we'll get back to you as soon as possible