The Running Psychology Seminar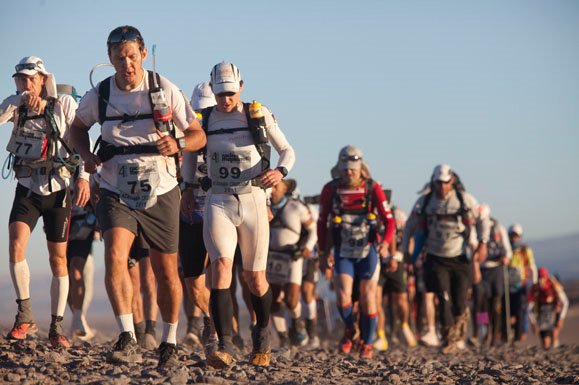 Run faster, farther, smarter & more relaxed!

This Running Psychology seminar is the perfect opportunity for
All beginners in running
Marathon & half-marathon runners
ultra, desert, mountain & trail runner
and for all other endurance athletes
Due to its sensational experiences & results in the Atacama Desert, at Mount Everest and the Lycian Way, as well as the positive feedback on his article serie "mental training in practice" in the German RUNNING magazine, the sports psychologist Michele Ufer was asked repeatedly to give a seminar on Sports Mental Training for Runners. Here it is!
Your Benefit
The seminar is exactly the approach where all the threads come together, where our movements are controlled, where our feelings and thoughts arise that - always and in miliseconds- have a direct impact on our athletic performance and well-being. Your brain. Even sports medicins now see the brain as THE power-limiting factor in endurance. The good news: you can also train your "brain muscle". And that's exactly what we will do.
Whether you want to run faster, farther, or just more relaxed or increase your training motivation and well-being: this running psychology seminar will provide you with scintifically proven methods that you can directly apply in everyday life to help ease your personal goals faster and smarter.
Highlights
You will benefit from extensive experience of coaching many athletes, from amateur to elite level. You will learn basic  mental training techniques and train their use in different situations. You experience running hypnosis: self-hypnosis techniques that allow you to include unconscious body processes and resources into training! There is no boring lecture style. You will practice, train and test the techniques in a relaxed atmosphere. Inside and outdoor. An excellent training camp for the mind, body and soul.
Subjects
Myth and Methods of Mental Training
Instructions for successful failure
The power of thoughts
Body-mind teamwork
Motivate me, please? success factor self-motivation
Memory of the future: The magic of skillful goals
Resource check: unconscious talents on the track
Ideal performance states. Switch on. Always and everywhere
Music in your head, thought management, emotion control
Effective relaxation - relaxed effectiveness
Self-talk: convince & influence yourself
Spanner in the works: Dealing with blockages & setbacks
Recovery management [and] health promotion
Running hypnosis: trance states to intensify the mental training and recovery as well as for activation of runner's high-experiences
Case studies: Examples of successful (self-) coaching practice
Your Coach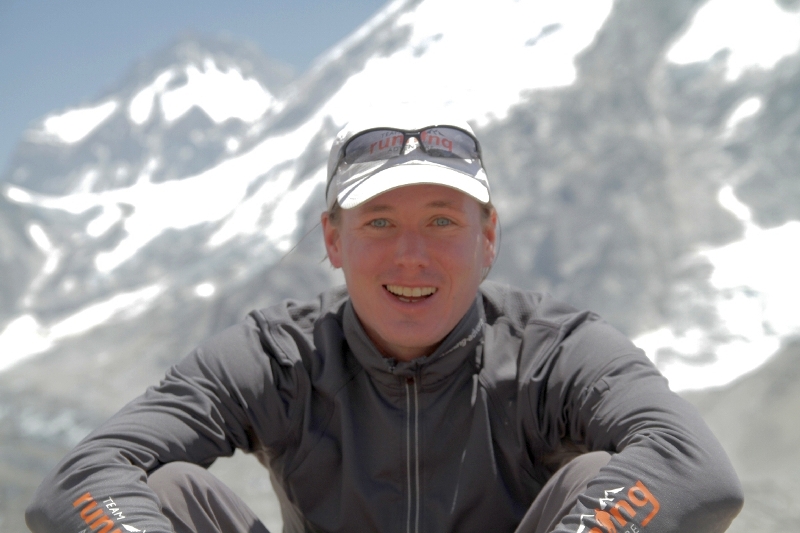 Michele Ufer  is the only German sport psychologist, who regularly tries in his legendary self-tests firsthand how his mental training and self-coaching works. The result is impressive: he achieved with minimal physical exercise within a short time Top 10 placings in a 250km race in the driest desert in the world, the Atacama Crossing, the highest marathon in the world at Mount Everest as well as the 250 km Lycian Way Ultra Marathon on one of the best long-distance trails in the world. And that as a beginner. His secret to success? Running hypnosis!
Variations
The next seminar will take place in the countryside in the beautiful recreation area "Ebberg" in Dortmund, Germany. Starting: friday night, end: sunday afternoon. Directly after the workshop, there is opportunity for an in-depth private coaching at reduced rates, even on issues outside of the sport.
In addition, the contents of the running psychology seminar are a central part of the week-long trail & ultra marathon training camp in Turkey, including the possibility of coaching-on-the-run during LYUM.
You may also consider a private coaching. Worldwide.
Specials for Clubs, Teams, Corporations
Of course the running psychology seminar will also be exclusively carried out for groups, teams and organizations, on request also enriched with effective team-building elements.
| | | | |
| --- | --- | --- | --- |
| Offenes Programm | Dauer/Termin/Ort | Preis | Buchen |
| Laufpsychologie Seminar | | | |